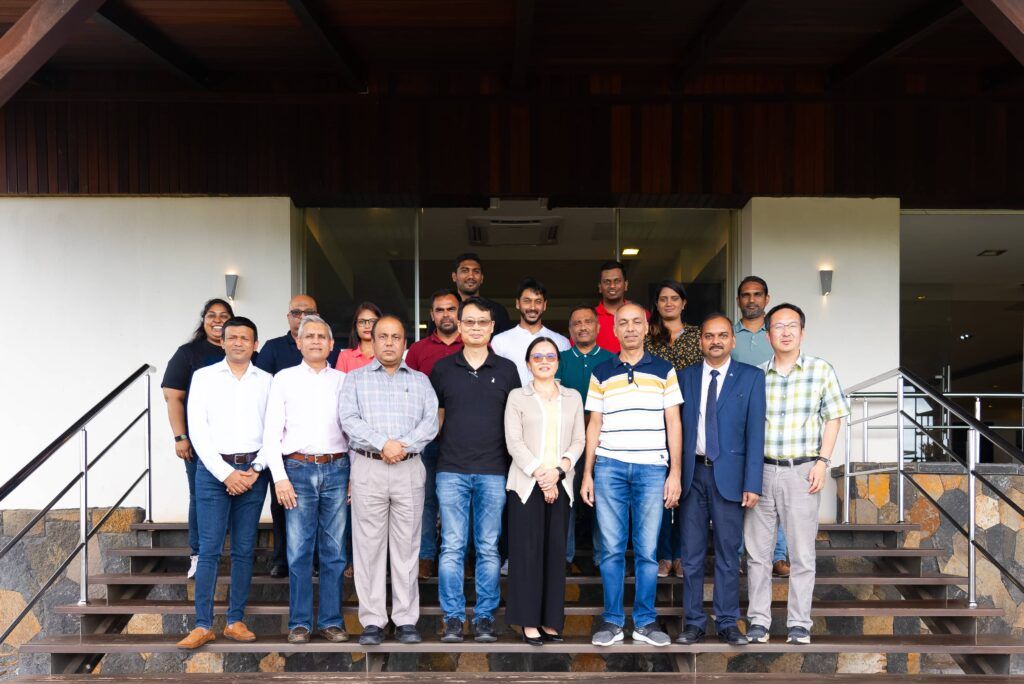 In the context of the 50th Textile Research Symposium (TRS), Kendall Tang Chief Executive Officer of RT Knits was invited to deliver a speech on the "challenges of the textile industry for a developed country." The opening ceremony was held on the 7th September at The Ravenala Attitude Hotel, Balaclava. The symposium was organised by the UOM in collaboration with the Textile Machinery Society of Japan. The focus was on impactful research and innovation.
In an effort of collaborative research, academics visited RT Knits on Saturday 9th September. The delegation consisted of Dr. Kaida Xiao, Associate Professor in Colour and Imaging Science and Research Group Leader for Colour Technology, School of Design, University of Leeds (UK), Dr. Arunangshu Mukhopadhyay, Professor, Department of Textile Technology, and Professor Vinay Kumar Midha, from the National Institute of Technology (Jalandhar, India) as well as Rajesh T. Dhore, Associate Professor Shri Vaishnav Vidypeeth Vishwavidylaya (Indore, India). Satyadev Rosunee, Associate Professor at the University of Mauritius and Chairperson of the organising committee of TRS, was also present. 
The CEO underlined the fact that RT Knits is the first textile manufacturer in Mauritius. During its 53 years of existence, the company has made innovation its identity and put sustainability at the heart of its strategy. The academics took note of the various ways fabrics and garments are produced in a more sustainable manner. They were inquisitive about ways in which automation increases efficiency, accuracy and productivity. They also shared technical discussions with the staff.
For RT Knits, the future leans towards responsible manufacturing.