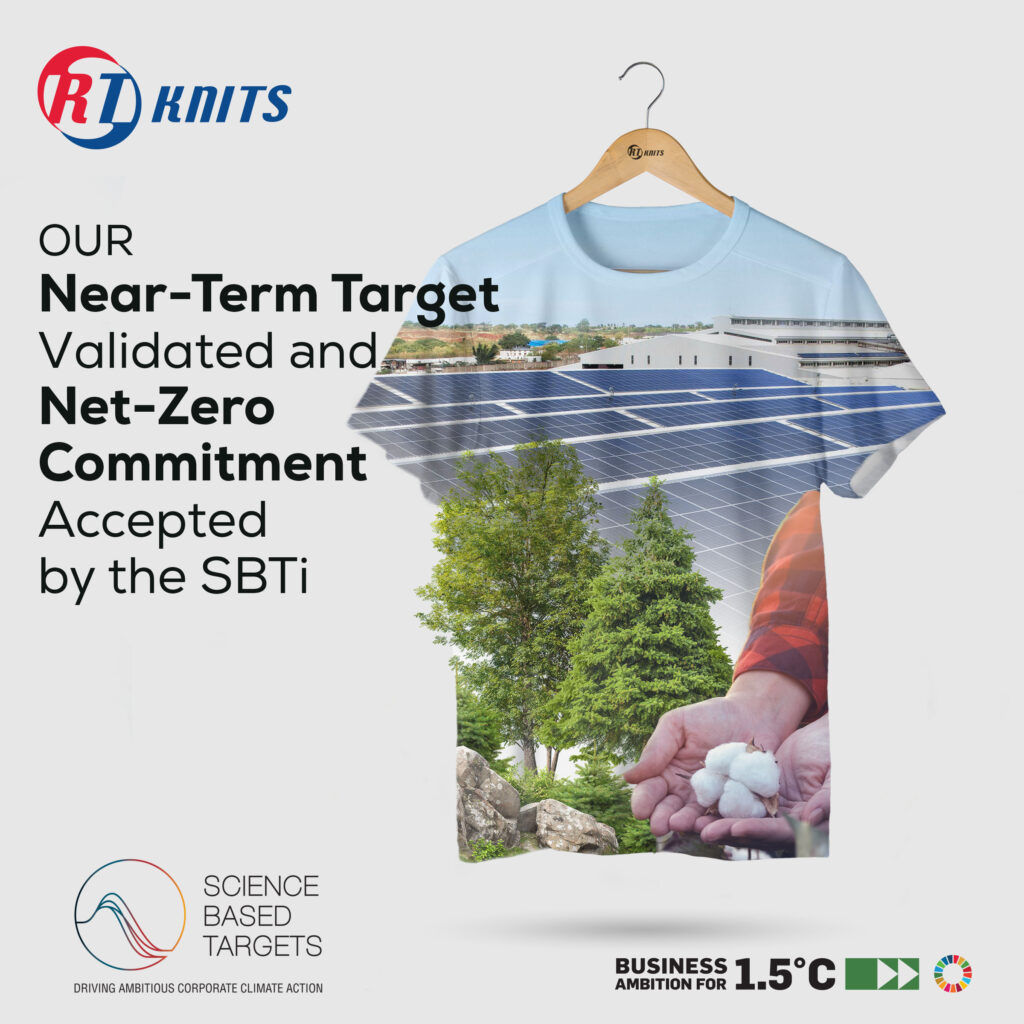 RT Knits is pleased to announce that its Near-Term Target has been validated and its Net-Zero Commitment has also been accepted by the Science-Based Target initiative (SBTi) which is an independent organization that mobilizes companies to set science-based targets and boost their competitive advantage in the transition to the low-carbon economy. SBTi is a partnership between CDP, the United Nations Global Compact, World Resources Institute (WRI) and the WorldWide Fund for Nature (WWF).
In essence, RT Knits commits to reduce scope 1 and 2 GHG emissions 77% per USD value added, equivalent to a 50% absolute reduction by FY 2030 from a FY 2019 base year. RT Knits also commits to reduce scope 3 GHG emissions from purchased goods and services, fuel and energy-related activities, 52% per kg of garment and fabric sold by FY 2030 from a FY 2020 base year, which equates to 37.6% absolute reduction. 
The SBTi has also commended our ambitious 1.5°C aligned Net-Zero Target, currently the most ambitious designation available through the SBTi process. As such, we are on the right path to become a Net-Zero manufacturer by 2040.
Of note, RT Knits is among the top tier companies worldwide which have taken a commitment to achieve both near-term and net-zero targets, encompassing Scope 1, 2 and 3, which are in line with the 1.5°C pathway validated by the SBTi.