A Museum of RT Knits History was inaugurated on 5th November 2021 in the presence of our CEO, Mr. Kendall Tang and our Executive Director, Mr. Jean Li Wan Po. This year marks the 51st  anniversary of RT Knits which has its roots since 1970 at the dawn of the creation of the textile industry in Mauritius. 
This historical museum portrays the evolution and achievements of the company over the years, and it shows the extent to which the company has been resilient in difficult times while remaining an exemplary philanthropist and patriot when the country has been faced with the pandemic situation.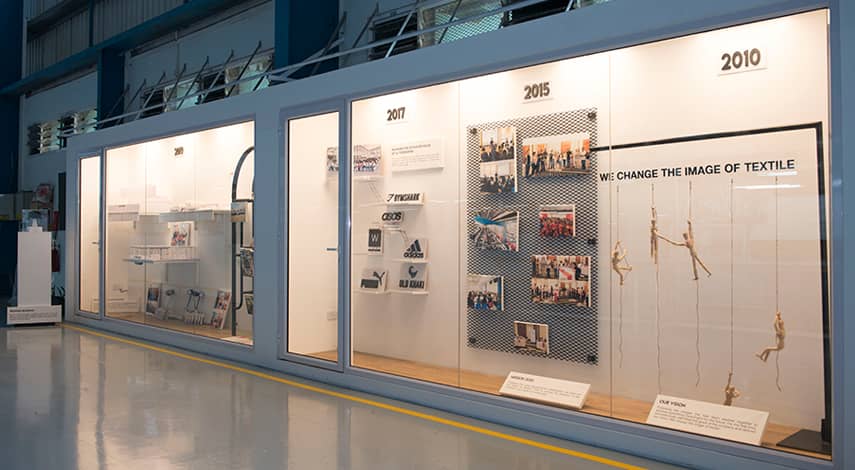 The museum also displays the latest NanoTech face mask which offers a very high protection against Covid-19. In fact, as a responsible corporate citizen, RT Knits developed a scientifically researched face mask at the outset of 2020 during the first lockdown to help the country. Since then, we have developed more scientifically researched face masks with the help of the Centre for Biomedical and Biomaterial Research (CBBR) of the University of Mauritius with which we have a research partnership over the long run. 
This museum is a source of great pride for all RT Knits's employees, and we continue to working hard to build a bright future for the company.